---
13 Natural Cleaning Hacks Everyone Should Know
by Paige Estigarribia
---
How many times have you gone through the closet looking for a particular cleaner only to find you're out? Or you can't find it? Or it won't work for a certain issue like a yoga mat or a piece of silver?
Here at TDS, we love finding new uses for things we already have. And we also love the idea of cleaning a home naturally. We wanted a fresh take on some new natural cleaning ideas, so we reached out to an amazing group of super talented bloggers to give us their best natural cleaning hacks. Check out these tips from the best of the best!
Grace from Heartful Habits tries to live as mindfully as possible and that includes blogging about handy household natural cleaning tips. Her Borax toilet bowl cleaner is a great way to keep your toilet spic and span, and I love the addition of lemon juice! Her homemade laundry detergent and fabric softener is pin-worthy too!
Jessica from Good Cheap Eats focuses her blog on eating well and spending less. One of Jessica's go-to kitchen cleaners is white vinegar. She buys huge jugs from Costco for a couple bucks and uses this straight, 100% for disinfecting counter tops and wiping down appliances. She just pours it in a spray bottle! It's cheap and food-safe, which makes it ideal for a large household who likes to cook.
Spoon of Unfiltered Vinegar photo from Shutterstock
Lizz from Making My Home Happy has a fantastic list of easy tips from cooking to natural cleaning to laundry! I love the idea of storing sheets inside the pillowcases for storage And using egg cartons for storing Christmas decorations is genius!
Jessica from Domesticated Wild Child has some seriously amazing recipes and handy household tips on her blog. But as an avid home cook myself, all that cooking can sometimes mean a bit of a mess in the kitchen too. Am I right fellow cooks? Thankfully, Jessica shared her easy and natural microwave cleaner. I can't wait to try this one out!
Stephanie from Earthkind actually blogs quite a bit about natural pest control. But, one of the best cleaning tips I saw related to staying clean and pest free was simply tips on clearing different types of clutter to keep pests out! Such a simple idea and definitely natural!
---
---
Ginny at Modern Commonplace Book sent us two fantastic natural soap scum remover ideas. I hate soap scum, and Ginny's two natural remedies both look like great ways to battle that scum with ease.
Robin from Simple Green Organic Happy shared her excellent green carpet cleaning tip as well a bare floor tip. Both of these look like fantastic green cleaning remedies! I love the idea of using vinegar in a home steam cleaner! Robin also has a lot more really fantastic (and totally pinnable) all around good tips for products and uses too!
Colorful Sponges and Brushes photo from Shutterstock
Hillary from the Cole Mines shared her awesome post on 15 ways to put vinegar to work. Can I just tell you I love the tip for sticky scissors? I never knew how to clean those! And who knew vinegar could make your rice extra fluffy? So cool!
Khrista from Eze Breezyshared her natural silver cleaner tip, and I can totally attest to how well this one works! I've used this on jewelry and candlesticks too. Banish your tarnish with this one simple silver cleaning trick!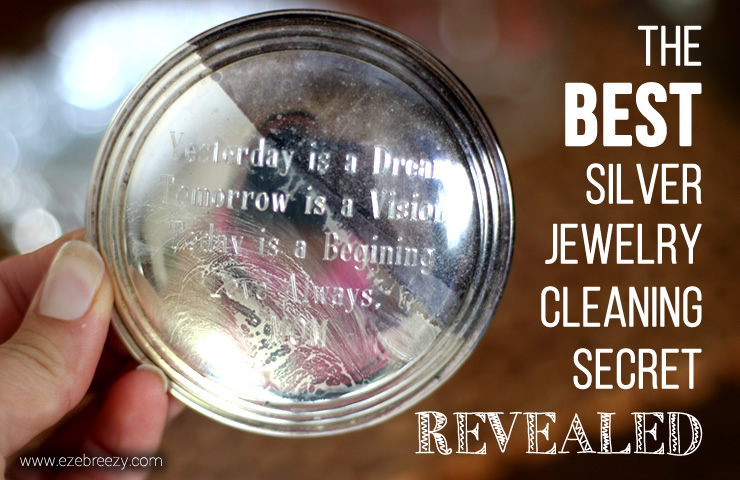 Holly at Keeping Life Sane shared a homemade bathtub cleaner that looks like it would keep your tub sparkly any day. I love the simplicity of this little tub cleaner recipe, and you probably have the ingredients on hand!
Karen at SpoilMyFamily shared some really great green cleaning tips! We loved her ideas for green cleaning kids' rooms and her naturally clean laundry tips! Such great ideas!
The Dollar Stretcher also has an awesome article on homemade cleanser recipes. From lemons in your garbage disposal to olive oil furniture polish, learn to make many different kinds of homemade cleansers using ingredients right from your pantry!
Natural cleaning is such an easy (and budget-friendly) way to keep your home sparkling clean. Hopefully all these fantastic tips will help you clean your whole house naturally!
---
Paige Estigarribia is a writer for The Dollar Stretcher who enjoys writing about food, frugal living, and money-saving tips. Visit Paige on Google+.
Take the Next Step:
Could spending 5 minutes reading a newsletter twice a week save you time and money every day? Dollar Stretcher Tips readers think so. Subscribe and find out how many ideas stretch your day and your dollar! Subscribers get a copy of our ebook Little Luxuries: 130 Ways to Live Better...For Less for FREE.
Never overspend for store-bought cleaners again. Use The Dollar Stretcher's Guide to Homemade Cleaners to find frugal, effective recipes for keeping your entire house and laundry clean and fresh.
Share your thoughts about this article with the editor.