---
Easy ways to keep food costs in check before, during and after each trip to the grocery store
42 Grocery Shopping Tips
by Alan Kerr
---
Coupons and Flyers
"On sale" without a coupon is usually cheaper than regular price with a coupon.
Watch for rebates or freebies with minimum store purchases.
Check store entrances, newspapers and flyers for coupons.
Only use coupons for items you would buy anyway.
"Advertised" doesn't necessarily mean "sale."

Use rebates and mail-in offers.
Stock up on sale products.
Be on the lookout for unadvertised specials.
Get a raincheck if the sale item is out of stock.
Buy the smallest size/quantity that the coupon allows.
Check comparable brands to be sure you are getting a bargain.
Want to try a new product? Don't pay full price; wait for the coupon.
Match store sales/coupons with manufacturer's coupons for the same item.
Woman Shopping at Supermarket photo from Shutterstock
When to Shop
Don't shop hungry. Studies indicate you'll spend 17% more on your groceries.
Avoid after-work shopping, paydays and just before holidays.
Shop for items BEFORE you run out of them. If you run out of an item, you'll have to pay whatever the store is charging that week.
Learn the sales cycle and know when to expect certain items to go on sale (e.g. condiments in early summer and baking supplies just before Christmas).
Buy foods that are in season. They'll be top quality and likely less expensive than imported foods.
Do one bulk shopping trip a month for staples. This makes the other three weeks easier with fewer bags to carry in and fewer groceries to put away.
Frequent trips will be necessary if you shop for "soon-to-expire" items. Remember to keep disciplined during these trips. Don't buy on impulse.
Start saving for your future today. Consider these 11 ways to save $1000 while living paycheck to paycheck.
Where to Shop
Due to volume discounts, larger stores are generally cheaper than smaller ones.
Avoid trips to the "corner store."
Try your local thrift shop.
Try a "salvage" store. They resell damaged goods, store close-outs and insurance write-offs at substantial discounts.
Since no store has the lowest price on all items, consider going to two stores.
You don't have to go to the same store each week.
Occasionally try other stores.
Department stores, like Wal-Mart and Zellers, can be considerably cheaper for paper products, laundry detergent and soft drinks.
Depending on what you purchase, different stores will be cheaper.
Pool efforts with a friend in a different part of town to shop for each other for sale items.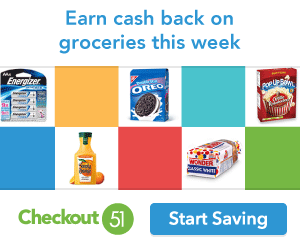 In the Store
Shop alone. "Helpers" will only add to the grocery cart.
Check the entire store for specials and alternatives.
Ask staff rather than wasting time looking for items or better deals.
Produce, bakery and meat department staff are great reference sources and may markdown "day-old" items if they know you're a regular customer.
Look at the higher and lower shelves for bargains or alternative items. The most expensive brands are at eye level to get your attention.
Charge your purchases to your VISA to get air miles/rewards. (Just remember to subtract each transaction from your budget).
Before and After the Grocery Store
Clean out your fridge before shopping: it'll be easier to put away groceries.
Park close to the store but next to a cart return for less steps at the end of a tiring trip.
Ask if the store accepts charge or debit cards before you start shopping.
Leave those boxes for packing groceries in the car. By unloading the cart at the car, you lift them once, not twice.
Put frozen foods away immediately and then those items requiring refrigeration.
Freeze items in meal-size portions.
Reviewed November 2017
---
Take the Next Step
Alan Kerr, a former part-time university Economics professor, dabbles on the Internet in his spare time.
Tools for Reducing the Food Budget